Dallas
has become a haven for those looking to become triathletes, the weather allows for continuous year round training, and the healthy economy provides athletes who can afford to compete in the sport.
Dallas
has a variety of triathlete groups that are still growing. Texas has the largest number of triathletes of any other states and the sport is still growing.
The
Dallas
based group Playtri plans to open what will be the largest triathlon store in the world in McKinney. The new store opening May 23 will be over 10,000 square feet, and will be the third triathlon specific store in the metroplex. PlayTri also has built the USA Triathlon Certified Performance Center that opened in July 2011 in
Dallas
, and the Tri Shop in northwest
Plano
has been open 18 months.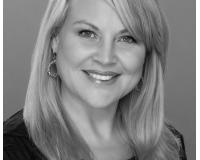 Adrienne's real estate career began over fourteen years ago and today she is the glue that keeps The Key Group together. Tad and Adrienne became real estate partners (aka work spouses) in 2009, and in....