Come see The Key Group October 25th
5-7
Food, fun and facts
on the new development
in Richardson, Texas
The Residences on Duck Creek Trail will offer two products
available in early to mid 2018.
2 bedrooms with studies & 3 bedrooms available
Superior finish-outs, fantastic location, and brand new.
Rare New Construction Flat Opportunity In Richardson

Meet us at
Casa Milagro Restaurante Mexicano
1403 East Campbell Rd. Suite 110
October 25th 5-7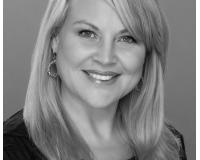 Adrienne's real estate career began over fourteen years ago and today she is the glue that keeps The Key Group together. Tad and Adrienne became real estate partners (aka work spouses) in 2009, and in....