All signs are pointing to a rebounding real estate market in 2013, data from the National Association of Realtors suggests. Median home prices continue to rise yet still remain below their 2007 highs, suggesting a real estate "sweet spot." The new year will usher in more choices and the Dallas area has been specifically cited by a chief economist expert at Zillow as a region with major finds waiting to be discovered
Despite upticks in supply and demand, mortgage rates are running at unprecedented values and in fact, continue to dip. According to The Wall Street Journal, in mid-November, the 30-year fixed-rate dropped below 3.5%, while the 15-year mortgage remained under 3%. And, the Federal Government has been consistently transparent about maintaining interest rates at such attractive costs for the next 30 months, at a minimum.
But if real estate has proven anything, it is its own unpredictability. A sudden surge of new buyers and sellers could conceivably bring rate changes in the Dallas mortgage market but at the very least the influx might slow down application processing. Our suggestion is to lock up your mortgage position before the rush, especially with Dallas being called out as having some of the most attractive real estate opportunities in the country.
Take advantage of these historic rates now and avoid the anxiety of watching your dream home be purchased by another owner ahead of you in the mortgage curve. Please contact us for more information about Dallas real estate and mortgage options.
You can also follow me on Google+.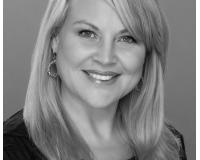 Adrienne's real estate career began over fourteen years ago and today she is the glue that keeps The Key Group together. Tad and Adrienne became real estate partners (aka work spouses) in 2009, and in....