In case you missed the news stories, and tales of woe from agents and buyer alike telling you
this market is HOT and FAST
! Here are some numbers to back it up.
Year over year comparison for
Frisco
homes sold in 2012 vs 2013 shows 2013 kicking butt with a 13.7% increase. And, guess what? They cost more too! Imagine that. 6.2% increase in the median price for
Frisco
comparing 2012 to 2013.
Now for the FAST part: the DOM (days on market) is at the lowest point for a 30 month period. What does this mean? It means your agent needs some sneaky ninja-like skills to know when homes are added to the MLS.
Guess who has a super duper secret website for their buyers? Guess whose buyers know within minutes of a new listing in their target area?
The good news is builders are working their butts off to make up for the decline in existing home inventory and we have a 9.8% increase in new build inventory! Go Builders!
Overall, it is a great market for buyers (low interest rates!) and for sellers, and we would love to help!
P.S. For information on our ninja-like buyer skills and top secret technology you have to contact us directly. There are spies everywhere!
SOURCE:NTREIS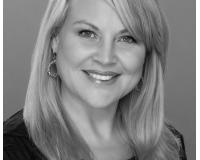 Adrienne's real estate career began over fourteen years ago and today she is the glue that keeps The Key Group together. Tad and Adrienne became real estate partners (aka work spouses) in 2009, and in....