Below are the newest houses to hit the market in Plano this week! Want to see new listings for another city? Visit our website. Or email me!
Have you been wasting countless hours pining for homes you found online only to discover they had been sold for days, months, or years?? Then our website is for you. You won't find any homes under contract on our site. Don't waste any more time on homes that aren't available.
Click here for all the results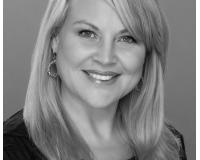 Adrienne's real estate career began over fourteen years ago and today she is the glue that keeps The Key Group together. Tad and Adrienne became real estate partners (aka work spouses) in 2009, and in....