Team Kirkpatrick has a property for sale in
Plano
. This home needs to be purchased by an investor, it is currently leased through September 2014. The property had a complete remodel summer of 2012 and has had the same tenant since completion. Current tenant pays $1800 a month and potential for a rent increase and/or a lease renewal exists.
Details Below:
2658 square feet
1974
Dallas
North Estates 15
4 bedrooms/2 bath
2 story
No pool, small back yard
Large game room with additional storage added over garage
Granite kitchen and master bath
More pictures available upon request. Please email adrienne@teamkirkpatrick.com for additional information!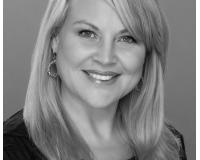 Adrienne's real estate career began over fourteen years ago and today she is the glue that keeps The Key Group together. Tad and Adrienne became real estate partners (aka work spouses) in 2009, and in....