FOUNDATION 101
A female twist on foundations (or a female twist on everything you need to know about foundations)

Here in Texas our houses have character y'all. Just like most Texas real estate agents, at least the ones on my team! Some of our houses have lived through years of love and laughter and some through years of rough tenants, record rainfall and droughts. These houses show a little movement, and maybe some fine lines. Houses get "fine lines" around windows, doors, maybe at drywall seams or where the tape was applied, nail pops, cracks in the exterior brick (just to name a few). There are many ways a house shows its age, just like the facial lines around our eyes, our smiles, our neck and chest (WTHeck??).

The youthful skin of a teenager is like the sparkly newness of a freshly built house. It is appealing in its fresh innocence, but the strength and backbone have yet to be determined. Twenty years on a house is nothing (says the woman living in a house built in 1897)! A well built house is going to move with our crazy soil, hopefully like a tree bends with the wind and doesn't break. Half the year your doors may close with a gentle touch and smooth swing, the other half you may have to cock your head to the left, hold your mouth right and push with the hip. Does this mean you need foundation REPAIRS? The answer to this question, based on my 14 years of experience with literally hundreds upon hundreds of homes is (drumroll) IT DEPENDS. It depends on a lot of factors, and many of them are very subjective. You can get five different opinions and they will all be different. Just like you can get Botox, filler, or a whole dang facelift. Did you need the facelift? Do you need the piers? Do you consult with your GP about the facelift or did you call the doctor licensed, trained, and specializing in plastic surgery?
The entire point of this (off the wall comparison) is to say that whoever you do consult, pick wisely. Pick educated. Pick licensed. Please don't pick the free one or the first available. I work with very reputable foundation repair companies that I trust greatly, but I trust them to do the repairs that a licensed structural engineer recommends. And EVERY time I forget this rule I learn my lesson again.
These are three very recent examples:
Example 1: 193
0's pier an.d beam in Irving, TX. It seemed pretty solid and we just wanted to check the integrity of the beams, etc, so I call a company that has repaired five previous homes for either myself or clients thinking it would save time and money (zero dollars, he came the next day). His repair quote was $5000. This seemed a bit high to me, and I really wanted to make sure my buyer was making the best and most informed decision possible. So I called my preferred Structural Engineering company. $800 fee. He came, crawled that house, inspected every element, talked to the buyer, and presented an extensive report. His verdict? Don't touch a thing. Not only did we save approximately $4200, but the peace of mind and information was invaluable for this huge lifetime decision for my buyer. As my closing gift, I reimbursed him for half the fee because I believe providing a buyer with important knowledge is the best gift you can give them.
Example 2: 1960's house in Richardson, TX. Inspector (aka generalist) noted the pool was exceptionally close to the house and a small retaining wall not in good shape existed between the house and pool. The buyer was planning on removing (filling) the pool. The inspector indicated it might harm the foundation of the home. I immediately called my Structural Engineer and paid the $500 for their professional opinion. We could have asked three different contractors and gotten three different responses, but this was all we needed to move forward.
Example 3: (LAST ONE I PROMISE) A personal investment project we were working on several years ago seemed to have significant movement (sloping floors, jagged cracks on walls, etc). During the option we had THREE separate foundation reps give us quotes. Two of them literally refused because they couldn't commit until they started the work, but assured us it was going to be very expensive. The third agreed to give us a rough estimate of $20k. Finally realizing we weren't following our own advice we called our Structural Engineer. His conclusion? Very minor repairs which he estimated between $2500 and $3500. He doesn't give quotes because he is not affiliated with a repair company, but he has a general idea. We had it all completed for $4900.
In my experience, spending a little more money on a structural engineer saves money 9 out of 10 times. As for the one time the engineer said $20k in repairs when we expected $5k....well we still saved money because we didn't buy the lemon.
Buying a house is a huge commitment. You need experience in your corner from all angles to guide you. Good agents can tell you yes, this is normal, or no this isn't normal, or wait we need more information and here is how we get it.

EXTRA TIP: There is no free lunch (or wrinkle zappers unfortunately), and that free consult by a repair company won't end up being so free in the end. Remember, they only make money when they find "necessary" repairs. If you avoid all houses with signs of foundation movement you might let a good one get away. Some problems are fixed with a bit of Botox, others may have to go under the knife. A house with foundation movement or repairs are like diamonds in the rough, and we all love diamonds.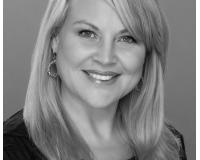 Author:
Adrienne Sommerfeldt
Phone:
214-733-0100
Dated:
June 11th 2017
Views:
155
About Adrienne: Adrienne's real estate career began over fourteen years ago and today she is the glue that keeps The...