Real Estate 911 How Can I Assist You
A real estate agents reliability and professionalism is often judged by their response time to both clients and potential clients. I've heard of buyer's choosing agents based solely on who answers their phone call first. Is it really smart to choose your agent based on ONE answered or unanswered phone call? Is it accurate to access their ability on their availability in one moment?

Granted no one should have to wait days for a return phone call or text, but expecting an immediate response is setting us up to let you down. I can't speak for other agents, but when I am with a client I am NOT taking phone calls. I try not to peruse my email or Amazon.com while my clients wander about in vacant houses. I don't text my girlfriends and schedule cocktails while my clients look through the cupboards and closets. I try not to answer my mom's phone calls and get into long discussions about my personal well-being. Call me crazy, but I pay attention to the one I am with.

Similar to "love the one you are with," but different because, well, this isn't love its work. This bog has no value other than to gently remind you that we aren't 911 operators, and we can't be available 24/7. Sometimes I respond at the speed of lightening and rock your world, and the next day not for hours. I value you equally both days. However, I was at my desk one day and the second time with three clients in the car with four different Navigation systems yelling directions at me while I made a u-turn.

We will text you, we will call you back, and when we are with you we will love you like nobody's business.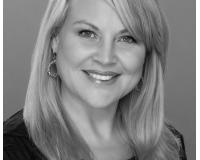 Author:
Adrienne Sommerfeldt
Phone:
214-733-0100
Dated:
October 27th 2012
Views:
719
About Adrienne: Adrienne's real estate career began over fourteen years ago and today she is the glue that keeps The...