are you an information junkie
Are you an information junkie? If you are interested in what the market is doing on a city level or nieghborhood level check out our website.
On the main page scroll to the bottom and select your city. You can stop there or you can scroll down again and find neighborhoods within the city.
Ever wanted to live by the lake? Check out real estate trends in Stewart Peninsula Northshore in The Colony.
Do you think anything north of 635 is Oklahoma? Check out University Park or Lakewood's most popular listing at 2605 Winsted Drive!
Want to know the list price of your neighbor's house? (Sorry, no link for that one, you have to find it yourself.)
Our website will customize the information you want to see based on your selections.
If that doesn't satisfy your thirst for knowledge we can help. Email us with your questions. (Unless they are about your neighbor. Please don't email us asking questions about your neighbor's house or decor. We have a strict policy: we do not feed nosey-neighbor-syndrome.)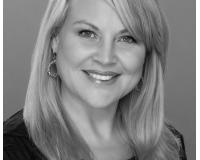 Author:
Adrienne Sommerfeldt
Phone:
214-733-0100
Dated:
February 13th 2013
Views:
722
About Adrienne: Adrienne's real estate career began over fourteen years ago and today she is the glue that keeps The...